Packaging Equipment Sales
Bottling Equipment


Packaging Equipment Sales has an extensive line of Conveyors, Unscramblers, Fillers, Cappers, Labelers, Case and Tray Packers. If you need Bottling Equipment, we have everything you need for a complete bottling line. All of our machines offer exceptional value and excellent performance. Below the Bottling Equipment is listed in the order of operation in which it would be used on a packaging line. If you have any questions about equipment applications or pricing, contact us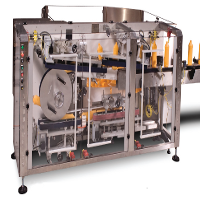 Bottle Unscrambling Equipment for sorting, up righting and single filing of plastic bottles at speeds up to 650 bottles per minute. We can unscramble square plastic bottles, rectangular plastic bottles, oval shaped plastic bottles, f-style motor oil plastic bottles, reverse taper plastic bottles and virtually all shapes and sizes of plastic bottles. These plastic bottle unscrambling machines are found on pharmaceutical, food, beverage, household products, oil and other packaging lines. We have a complete selection of unscramblers including rotary or in-line machines with options such as built in bottle rinsing, extra-large hoppers, low level sorting bowls, full stainless steel construction, left or right-hand orientation and many others. If you need to unscramble plastic bottles we have the packaging equipment to meet your requirements.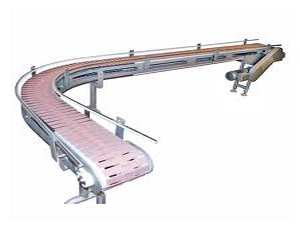 Bottle Conveyor Equipment for conveying, diverting, merging and accumulating of food and beverage products. We can supply a complete bottle conveyor system that will outlast and out perform any other bottle conveyor. We specialize in Table-Top, Mat-Top, Pressure-less Combiners and Air Conveyors. These bottle conveyors are perfect for wine bottles, PET bottles, water bottles, food bottles and jars. With over 30 years of experience conveying bottles, we have seen just about every size, shape and material you can imagine. Our conveyors are custom designed to overcome the special challenges associated with conveying unique shaped bottles.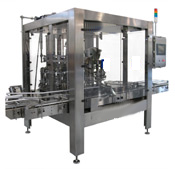 Bottle Filling Equipment including Rotary Fillers, Inline Fillers, Pressure Overflow Fillers, Positive Displacement Fillers, Volumetric Fillers, Rotary Combination Fillers, Net-Weigh Fillers and even Auger Style Fillers. We have helped our customers fill just about every style of bottle with almost every type of product. We have bottles fillers for dry products, powder products, distilled beverages, water, carbonated drinks, hot-fill, any type of product that can be filled in a bottle or jar. The fillers range in size from single station semi-automatic fillers to large 120 station rotary fillers. Whether your bottling equipment application is for packaging food products, beverages, pharmaceutical, cosmetic, chemical or specialty products we can assist you with filling machine solutions for all of your filling needs.
Watch this video of our Bottling Equipment:
The video shows the following: a High-Speed Low Profile Bottle Unscrambler for Small HDPE Pharmaceutical Bottles, Table-Top Bottle Conveyor and Mat-Top Case Conveyor, Wine Bottle Rinser/Filler/Corker, Distilled Spirits Filler and Rotary Capper, Orienters, Pressure Sensitive In-Line Labeler and an Automatic Case Packer. We have every type of packaging equipment you will need for glass or plastic container bottling and packing.
If you need more information about this equipment or very competitive pricing please contact us